GADGETS YOU NEED IN YOUR DAILY LIFE
YAW 2

YAW 2 is an incredible new motion simulator and smart chair, this next-generation motion simulator helps to fully immerse you in your gaming experience while offering unsurpassed relaxation and support, this chair is super comfortable and is perfect for playing games for hours without stopping. It could be used in a reclined position or while sitting upright, the setup is hassle-free and you never need to calibrate it there is also an adjustable gaming plate that gives you room for using a joystick, steering wheel, keyboard, or any other peripherals.
The high-speed movements allow the chair to move at speeds of up to 360 degrees per second, the built-in vibration motor allows you to feel every movement in the game and a tracker allows you to keep track of how long you've been playing so you can limit your gaming passion before it becomes an addiction.
Read Also: Top Upcoming Google Future Projects 2021

TOUCH ONE
Touch one claims to be the world's first self disinfecting door handle, this handles up to 99% effective at removing germs, that could cause you to get sick, maintenance is super easy. All you need to do is open up the lid and replace the disinfecting chemicals every now and then, this door handle is controlled by an electronic PCB that can detect when the door has been used. An LED light is placed on the front and it will alert you when it's time for routine maintenance.

AIR WIRL

Air wirl is an amazing new way to cool yourself down after a hard workout at the gym or a long day at the beach, this portable air conditioner is super easy to use just press the power button and you're ready to go in less than 10 seconds, you can load up a Cup of ice and have ice cold air blowing on you, cooling you down before you overheat. This compact air conditioner can be taken anywhere you go and will fit into any ordinary Cup Holder. This cooling method is completely renewable and uses nothing but a tiny battery and ice when the ice is melted you can drink it or just pour it. To charge the air world there's a micro USB port on top the inside is lined with PBA-free EPP foam insulation that offers dual air blades for maximum cooling efficiency.

WAVE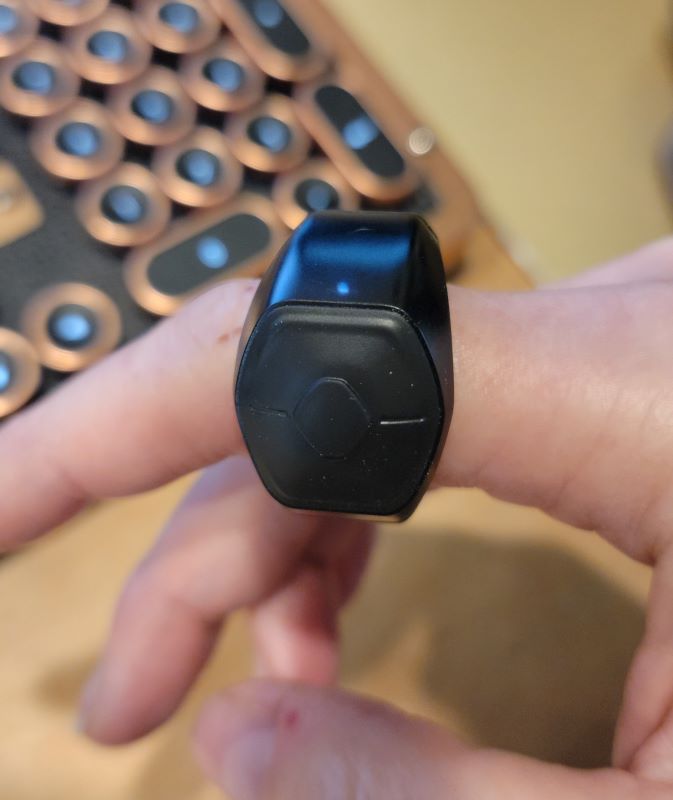 Wave is a brand new type of ring that makes working from home much easier this tiny ring can help you out with video calls presentations music or even some of your favorite applications, you can easily connect the ring to your computer with Bluetooth, which allows you to control all your apps with a single click. An indicator will let you know when your microphone is on mute so you know when it is safe to speak, the adjustable ring will fit fingers of all shapes and sizes and offers an operating range of up to 30 feet making it perfect for virtually any room or office. You could charge the ring super quickly and the battery will last for at least 8 hours before the next charge. It is compatible with both Mac and Windows 10.


XR1 AR Smart Viewer

Qualcomm's all-new XR1 AR smart viewer will change the way we use computers at AR technology forever, this technology has been built into a pair of smart glasses and will allow you to have an infinite number of virtual displays all around you. You can pair the glasses to either in PC or a phone, the glasses are super lightweight in are designed to be taken anywhere, one of the most innovative features is that you can set up virtual monitor displays and pin different windows to your wall, this means you could essentially have the functionality of four or more monitors using nothing but a single device. The glasses are set to be released in mid-2021 in our design specifically to bring additional functionality to both your smartphone and PC.

TAJIMA HELMET FAN

The Tajima helmet fan is a new device that will keep you cool no matter where you go, this adjustable fan attaches to any normal helmet using a simple easy to use band, you can adjust the band to fit any helmet or head size and a silicone funnel and fan ensured that all the air movement from the fan blades is sent directly to the back of your neck cooling you off instantly. The simple one-button clip-on control makes use of breeze. A lithium battery means the fan will last for several hours without running down charging time is approximately 6 hours but a single charge lasts as long as eight hours on full power and 18 hours on low power.




ANAPHOR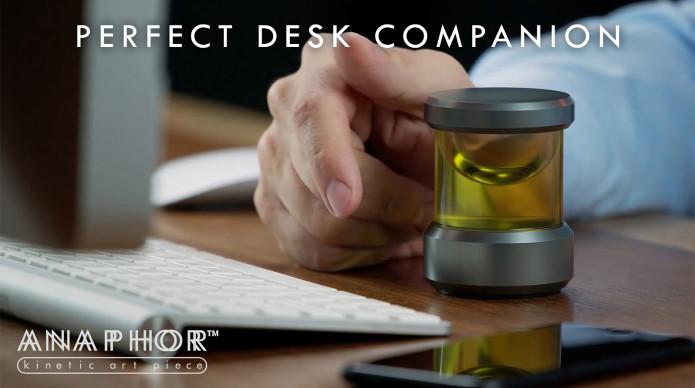 Anaphor is an amazing kinetic desk toy, this small piece of art will amaze your guests and add a bit of elegance and fun to your desk. It is available in five different colors each color is reflected by the liquid inside, to activate the Atom just spend the body of it and let gravity and kinetic energy do the rest. The body will spin causing the liquid inside to take on many different shapes. You could use this product to keep yourself or your kids busy or teach younger generations about oil and water and their inability to mix, you can even open up the Anaphor and add your own materials.


EDGE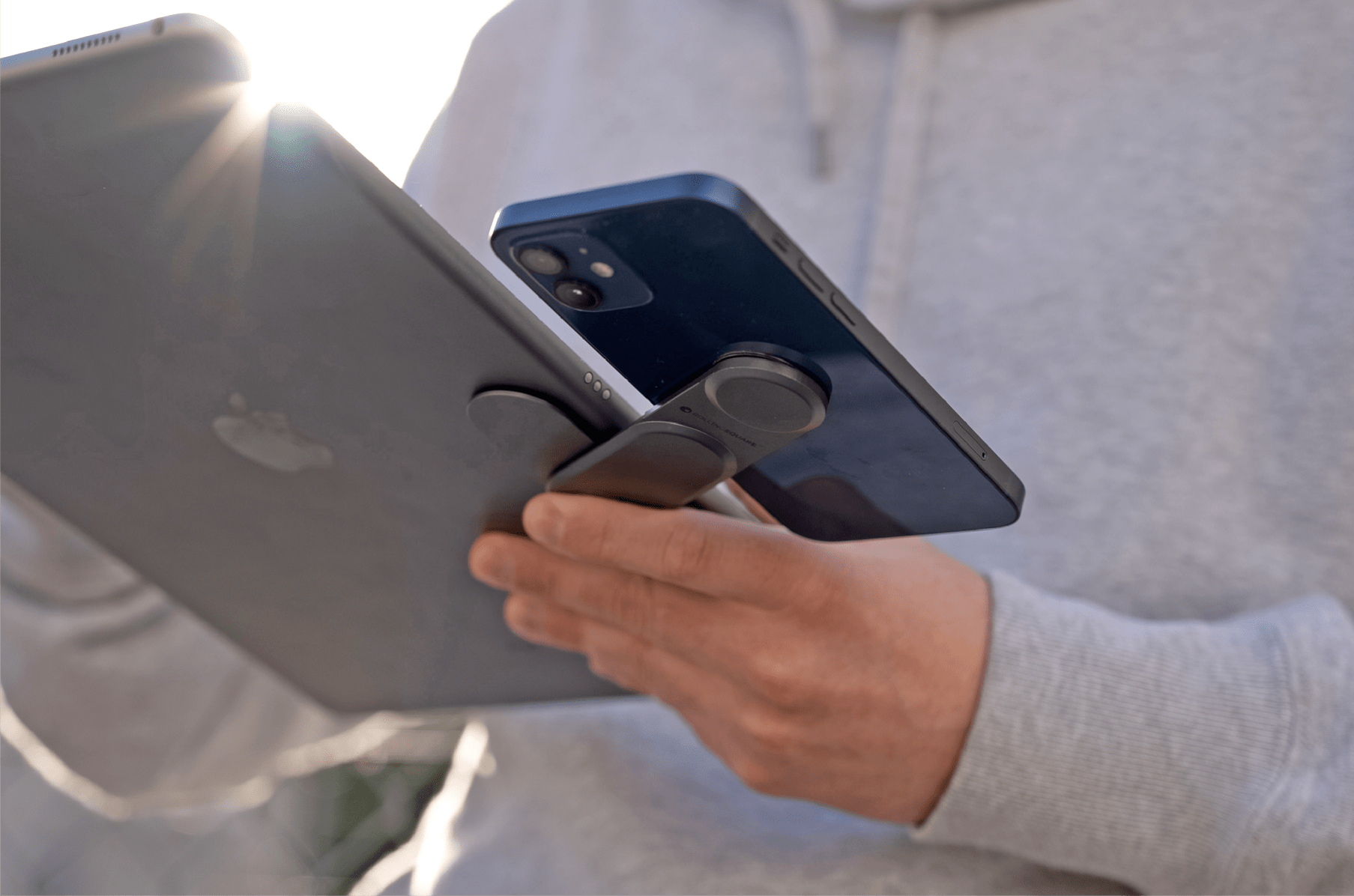 Edge is the world's first modular work from a home kit that allows you to easily attach your smartphone to your laptop, this means you can now take video calls on your phone while remaining productive on your computer, You can also mount your phone so you have access to important text messages which is just to the side of your screen, there are many different accessories to use with edge including a mount a wireless charge and a light.