BEST LAPTOPS FOR GAMING & DAILY USE


HP 15 (Best for most people)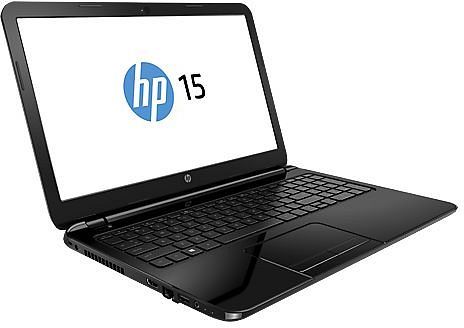 While the top and the bottom as well as the edges of the affordable HP15 are made of metal the areas around the keyboard and display are made of a more affordable looking plastic, transitions between the materials are even but they are very visible. The lid opening angle is limited to about 140 degrees and the hinges hold the lid tightly in place, the HP15 does not have any maintenance flaps, and opening the case turns out to be very difficult so only experienced users should make any attempt to open a notebook.
It's hard to look past the HP15 laptops Dolan dim 15.6-inch display when its resolution is only 1366 by a 768, we're willing to get overboard displays on budget and mainstream laptops but it's almost disappointing when a notebook can't manage 1920 by 1080 it has a Pentium gold 6405u with 32GB of DDR4 ram which is great for everyday usage.

HP Envy X360 (Best 2-IN-1 laptop)
The HP Envy X360 has a beautiful all-metal design with thin screen bezels as a great audio quality long-lasting battery life and many other amazing features that will make you take a look at it, plus it's not as pricey as other premium laptops, it has an AMD 6 core ryzen 5 4500U processor, an 8 gigabyte 2400 megahertz DDR4 sd ram and 256 gigabytes of PCIe solid-state drive, it has one USB 3.1 type C port two USB 3.1 port and HDMI port Both 1 microphone headphone combo Jack and one micro SD media card reader.
The operating system is the Windows 10 home also its graphics coprocessor is an AMD Radeon Vega 8 the performance is amazing on this one HP Envy X360 offers a lot at this price it's great for multimedia games and so on with an average battery life of 11 hours.



Acer Aspire 5 Slim (Best under $500)
The Spire 5 is an amazing 15-inch laptop that's not very expensive and has a great performance is very thin and weighs less than 4 pounds, it also has a great battery life for the price if you're looking for an inexpensive 15-inch laptop the aspire 5 might be the one for you, it has 1920 by 1080 resolution display and the IPS panel gives solid viewing angles, it has an AMD ryzen 3 3200U dual-core processor after 3.5 GHz with the four GB of ram and 128GB of SSD, it also has the AMD Radeon Vega 3 mobile graphics.
On the right side and has USB 2.0 type April and the combo audio Jack on the left it has a pair of USB 3.0 type a port along with Gigabit Ethernet, USB 3.1 Gen one type C port, and an HDMI port are there as well. It has a great performance it's amazing for multimedia and things like that and you can play some games from time to time on the aspire five without a problem with the battery life up to 10 hours.


Lenovo Legion 5 (Best gaming laptop)
Lenovo rebranded its mid-range and high-end gaming laptops into the Legion line a few years ago, the Legion line and the Legion Y530, in particular, were formidable entries in 2019 and for 2021 the Legion 5 takes the line to new Heights, in locks the Legion 5 shares the same busy look like his predecessor the Legion Y series despite coming in as a rebrand however the chunky profile of 0.9 inches thick and 5.41 pounds.
The Legion 5 sports 15.6 inches 1920 by 1080 I vs screen that's a step above budget and both brightness and color while at the same time rocking a 144 Hz 100% SRGB display that perfect for speedy frame rates, Legion finds AMD ryzen 748 hundred H CPU and 8GB around will handle most of your productivity tasks with unmatched ease, in fact, it can drown 40 Google Chrome tabs including a twitch live stream Netflix film and a 1080P YouTube video without lagging.

Apple MacBook Air M1 (Best all-round)
The Mac book air is the first of two new laptops with Apple's first its kind own brand M1 processor which makes for a giant leap in performance and battery life, from the outside almost nothing about the M1 Mac book air has changed since the one from April, they match in size and weight the number of ports microphones and speakers, the 13.3 inches support the wider DCI P3 color space feature hitherto reserved for the more expensive Mac book pro.
The system on a chip or SoC which combines processor graphics and ram all in one package, the new M1 replaces the Intel Core I3I5 or I7 of its predecessor in the cheapest Mac book air as tested it has an 8 core processor or CPU and a 7 core graphics processor or GPU, with 8GB of ram and 256 gigabytes of storage but an 8 core GPU option also available, the M1 has four high-performance CPU cores that handle the demanding stuff such as crunching data and editing photos while four high-efficiency CPUs handle lightweight tasks such as sending emails.
Apple declared its M1 chip would enable all-day battery life and a company has hit that mark this Mac book air rarely is one of the best business laptops in the market without a doubt.