Best Coffee Makers to get in 2021


Mr. Coffee 12 cup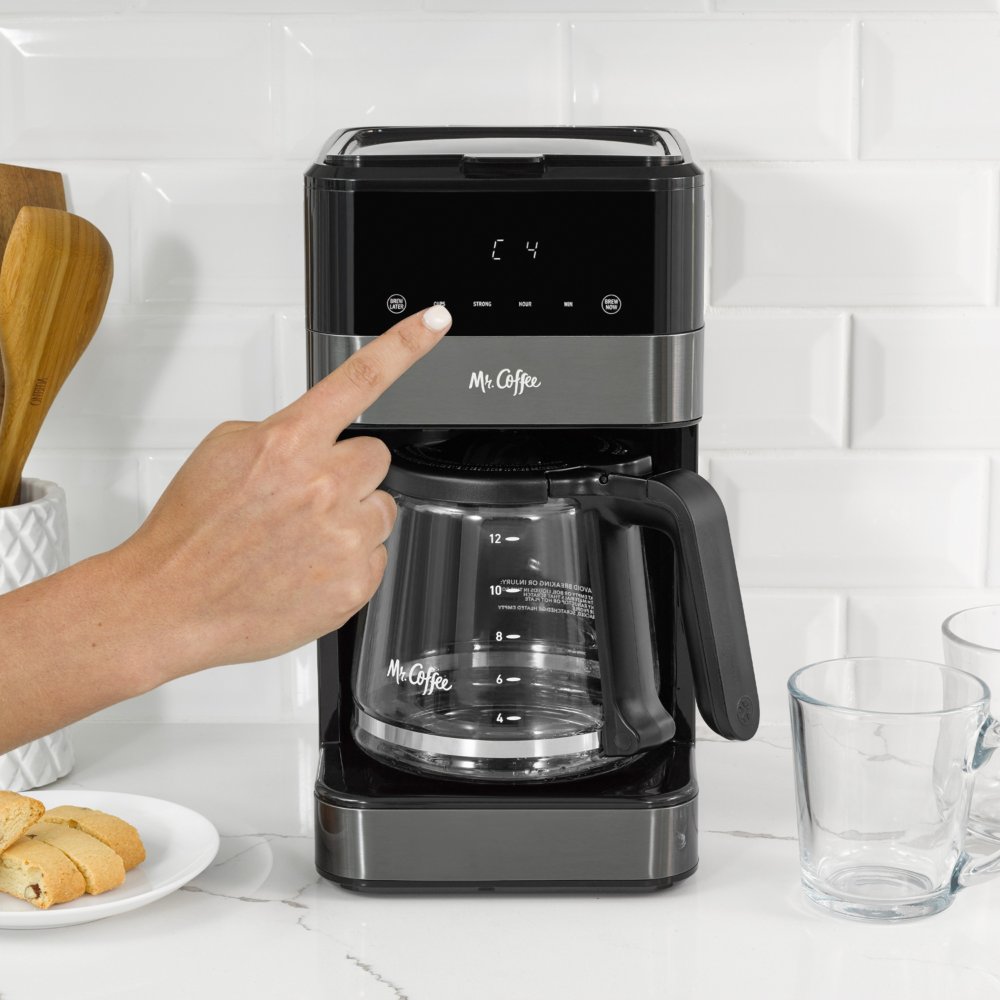 Best simple coffee maker, Mr coffee 12 cups is basically a coffee brewing machine with all the features but with a budget price, it's interesting to see how Mr coffee has managed to keep the price down while providing greatly brewed coffee with great consistency, with an automated cleaning cycle and ease of use it's a bargain, features that this machine offers are pretty surprising for a budget coffee machine you can choose between the glass carafe or the thermal one.
There's also a timer that indicates whether your coffee is fresh or not which is great the machine works very easily and produces pretty good coffee it's a common saying that you get what you pay for and while most times this is true with the Mr coffee 12 cup it certainly isn't true. while the brewed coffee is not really hot it is adequately hot to provide good taste.


Breville Precision Brewer

The Breville Precision Brewer isn't for everyone's budget but the price is still reasonable given the capabilities and the build quality of this pour-over coffee maker. It measures 14.2 by 6.79 by 15.7 inches which makes it not the most compact machine that you can find on the market since it belongs on the side of machines that are a bit taller than the ordinary ones. There are six dedicated brewing modes such as gold fast strong iced cold fruit and one unique my brew which lets you tailor the flow rate and brewing temperature so that later on you have an option to drink a truly personalized coffee.
The steepen release technology the Breville precision Brewer will hold the water in contact with your grounds in situations where you've selected small volumes without the carafe, this coffee maker is very easy to clean as well, the precision Brewer is all about convenience.

Braun BrewSence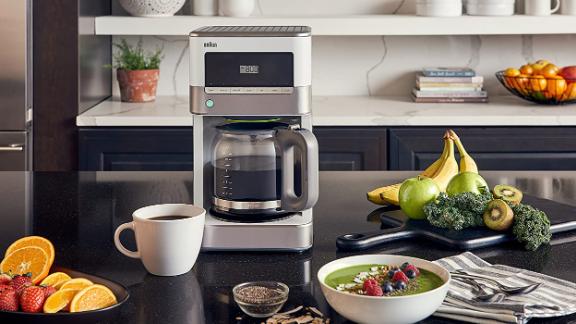 Brawn BrewSence KF7150 creates drip coffee just like a gourmet machine that cost 3 times higher. It is a very compact machine and doesn't take much space on your kitchen counter, a comparatively low price of $100 and modest appearance this coffee maker will transform your lowly test beans into quality Joe.
A 14 inches tall rectangular box with 8 wide rounded edges, its very lightweight manufactured by mostly black plastic and thin skin of stainless steel that covers ¾ of the coffeemakers chassis and electric hot plate below it provides warms to brewed coffee inside the container you can set the hot plate to operate at different temperatures low medium and high. It really is one of the best drip coffee makers on the market.

Ninja P307

The ninja CV307 is a coffee maker that brews tasty drip coffee, lattes complete with froth milk, hot tea and makes chilled drinks after all that versatility this counter dot machine can also serve drinks in multiple sizes, ranging from small cups to full carafes, the ninja is really the first of its kind coffee and tea maker that bruise an entire menu of hot and cold rings fresh when you want, them they're also able to create cold brew coffee and tea much a masterpieces macchiato style specialty brews and more.
This system features a program brewing system that consistently produces quality drinks using their new advanced thermal flavor extraction automated brewing technology. The ninja features different modes such as the classic, rich, over ice specialty, and the new cold brew mode.



Technivorm Moccamaster 59616

Technivorm Moccamaster KBG reliably bruised delicious 10 cup batches of coffee flaunts an elegant and colorful design plus has a hot plate that won't scorch or brew the Moccamaster KBG certainly doesn't fall far from the Technivorm design tree. This one flaunts clean lines sharp angles and lots of negative space the liberal use of metal clear plastic and to some extent, glass Moccamaster products are some of the most beautiful automatic coffee machines.
It brews a full 40-ounce bottle of coffee in six minutes. The hot plate has two settings and never burn your coffee, after 100 minutes clear hot plate will automatically turn off. It really is one of the best drip coffee makers in the market.