BEST AFFORDABLE CAMERA'S FOR BEGINNERS


Nikon D 3500

It is the best camera for beginners, this one is a great camera that offers amazing features along with excellent picture quality it's very easy to use and feels very comfortable in the hands, the battery life of the D 3500 is just amazing and can take the count to 1550 shots. It has a 24.2 megapixel AP-c CMOS sensor An ISO range of 100 to 25,600 it can shoot continuously at 5 frames per second and is capable of full HD-1080 by 60-pixel video shooting.
There are seven modes vivid standard monochrome neutral landscape flat and portrait. when it comes to battery life this camera is one of the best battery lives it can last you for days if you shoot through the optical viewfinder, this camera does a great job for beginners and for everyone who likes DSLR cameras.



GoPro hero 8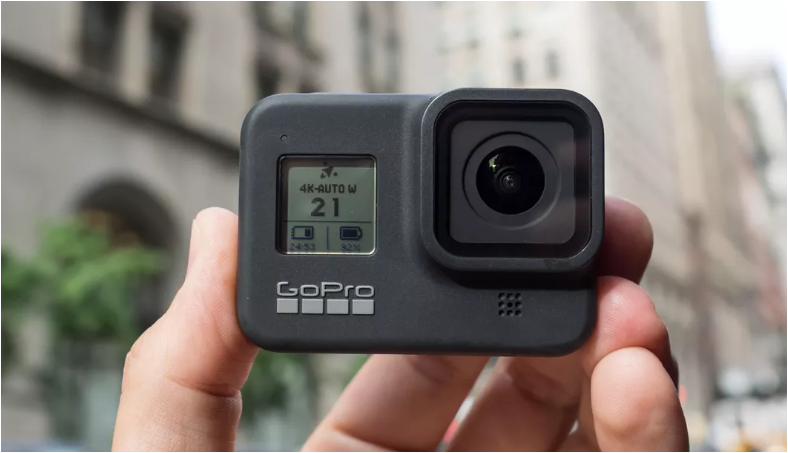 It is one of the best action cameras in the market right now, when it comes to waterproof and action cameras there's only one leader it's GoPro, you already know that GoPro always produces great quality amazing images and many more great features make this camera very suitable for vlogging too. The front lens has Gorilla Glass protection and this version has big room on the side of the camera that covers the USB C-port, battery, and micro SD card, the 12-megapixel camera can produce some extremely nice photos and videos resolution can go up to four K at 60FPS with Go up to four K at 60FPS with an aspect ratio of 16:9. I can say it's the best action camera on the market it's a little bit pricey but in my opinion, it's worth it.

Canon EOS M50

It is one of the best mirrorless cameras in the market and it delivers so much value for its price definitely a beast in its League, it's also a very versatile tool capable of doing so much the photography, video, wildlife, portraits, street photography and many more. Built with a strong polycarbonate all around and has a superb field in hand with its leatherette effect.
The company has utilized the dual pixel CMOS AF system on the main 24.1-megapixel image sensor of the camera, with the Digic 8 image processor that delivers great image quality with plenty of Polish and noise reduction camera delivers 4K video quality without losing any focus so you can shoot great videos with this one.

Panasonic Lumix G7

The Panasonic Lumix G74K which is an excellent mirrorless interchangeable lens camera from the company's line-up it delivers excellent performance with its good sensor, speedy autofocus performance, light-body, OLED viewfinder, very angled touch screen display, 4k shooting, and plenty of other features. It uses Panasonic's trademark 49 area autofocus points with contrast to tech sensors and plenty of autofocus modes. The companies with this camera have adopted a more angular and boxy design and still retro-looking device.

Canon EOS Rebel T7

One of the best budget DSLR cameras and 2021 is the Canon EOS rebel T7 this camera is the predecessor of the eons 1300D but it comes with all the improvements that make it a perfect camera for your needs.
It weighs 1.75 pounds with battery and SD card measures 5.1 by 3.993 point 1 inches the Canon EOS rebel T7 might have a plastic build overall and it hasn't changed much in terms of design three has all the good features. For example, the super-deep handgrip that has a nice texture to it on my favorite things about this camera is that it has a great body balance and works great even when combined with super heavy telephoto lenses, the classic but exceptional 9 point autofocus system that's done wonders and will continue to do so, Its amazing 24.1 megapixel APS C CMOS sensor delivers some exceptional detail the noise is controlled perfectly the dynamic range.